Gorge Sailing Team is always looking for volunteers. Please contact us if you're interested in helping.
Gorge Sailing Team is the high school sailing team for the Columbia Gorge region. Students from both the Washington and Oregon side of the river come together to train and compete from the end of February to the middle of May.
Help us cross the finish line! We're almost to our $6000 goal!
You can help GORGE SAILING TEAM, a 501(c)(3) non-profit charitable organization, in its quest for a new-to-us safety sled. On-the-water safety is of the utmost importance. We're looking to purchase a previously owned jet ski as soon as we can.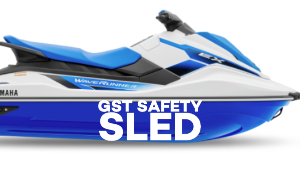 GST Also Accepts Boat Donations
Have an old boat (or jet ski!) you can't sell or don't know what to do with? Make it a tax-deductible donation to Gorge Sailing Team.
Please contact us for more information about boat donations.